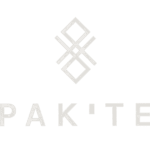 VILLAS TULUM
Villas Tulum is a PAK'TE project.

With more than 25 years of experience, PAK'TE is creating in Tulum, projects that break all architectural barriers to fully integrate the natural elements of the jungle. PAK'TE means together, in company, and seeks the integration of the community, local resources and customs of the area.
Our villas are perfect for those looking for a high quality home, away from the hustle and bustle of the city and surrounded by the natural beauty of the jungle.
The union between simplicity and elegance is one of its main objectives to create a concept of life in nature.
Our gated community is strategically located just minutes from the beautiful Caribbean coast, meaning you'll have access to white sand beaches and crystal clear waters at all times. You can enjoy a wide
Variety of outdoor activities such as boating, snorkeling, paddleboarding, among others.
It is also important to note that our villas are located within the exclusive urbanization Selvazama, which has security 24 hours a day, as well as a lot of amenities and high quality services that will make your life easier and more comfortable.
The proximity to Green School, a world-renowned international school focused on sustainable education, will make it easier for families with young children to move to this area. This way, you'll have peace of mind knowing your kids will get an education of quality while enjoying a unique natural environment.
In short, if you are looking to live in a place surrounded by nature, in a safe and exclusive area, with access to the best beaches and tourist attractions in the region, our villas in Selvazama are the perfect option for you. Don't miss the opportunity to be part of this once-in-a-lifetime experience!
Some of our most outstanding projects in Tulum:
House Xambel


Wonderful detached house with three bedrooms.

Casa Angu and Casa Canua


The so-called sculpture houses are authentic works of art integrated into the jungle with organic interior and a skin or cover of molded concrete and wood. Living in them is simply an unforgettable feeling.

Unsui House
Muyal House
Brahnma Building


Inspired by the concept of creation and divinity that comes from its name, this project of luxury apartments, has a diversity of amenities that allow a lifestyle integrated into nature, while its beauty and elegance provide that harmony of living in connection with nature.